Turn the Towns Teal®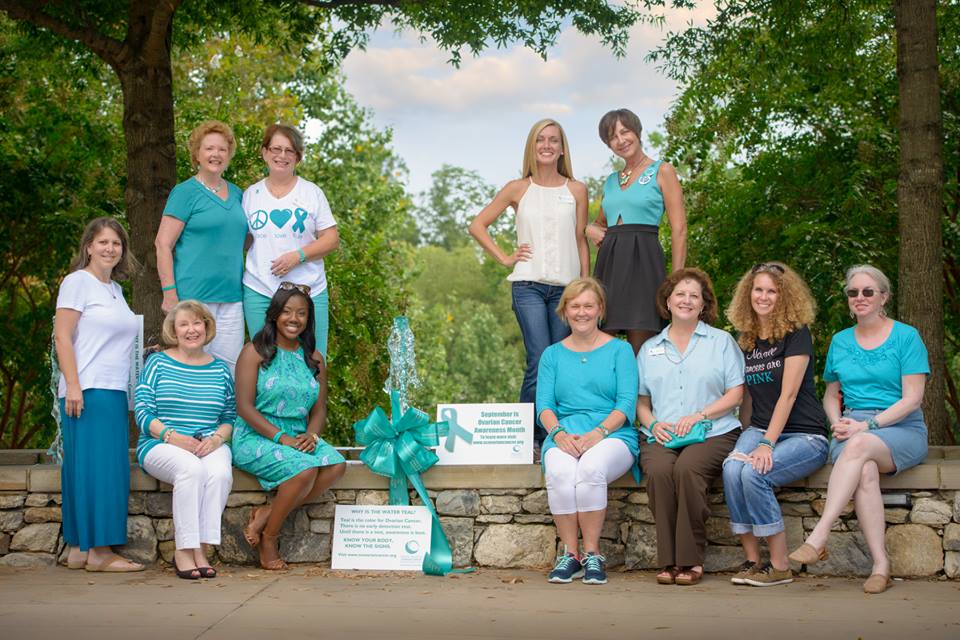 During September, which is National Ovarian Cancer Awareness Month, all across South Carolina, volunteers raise awareness of the warning signs of ovarian cancer by displaying teal ribbons and posting signs in prominent locations in local communities. We sponsor changing the water in prominent fountains to teal and love to answer the question, "Why is the water teal?"
In some towns, we host simple receptions and press conferences along with lots of photo shoots to raise awareness and share information on the warning signs of ovarian cancer.
If you are interested in turning your town teal, please contact us at info@scovariancancer.org. Community leaders must be registered and must obtain official permission of local authorities. We will work with you to get ribbon and signs along with symptom cards to share. Areas to teal in your town could include parks, libraries or other municipal buildings, shopping centers, private school or college campuses and private office buildings or company offices.
Turn The Towns Teal® is a national campaign to promote awareness of ovarian cancer and its often subtle symptoms. It was the inspiration of Gail MacNeil of Chatham, NJ. This campaign goes forward in her name AND in her honor. During Gail's ten-year battle with ovarian cancer, she realized first-hand that not enough was being done to publicize the symptoms of the disease. She wanted to spare others what she and her family endured. There is NO early detection test for ovarian cancer which is why this campaign is so very, very critical in fighting the disease. Gail started this campaign in 2007 at which time 40 towns in New Jersey participated. Today, there have been registered participants in all 50 states as well as Canada and Bermuda.