Charleston/Low Country Chapter
P.O. Box 21661, East Bay Station
Charleston, SC 29413
(843) 834-0316

SCOCF Low Country Chapter
Charleston/Low Country Advisory Board Members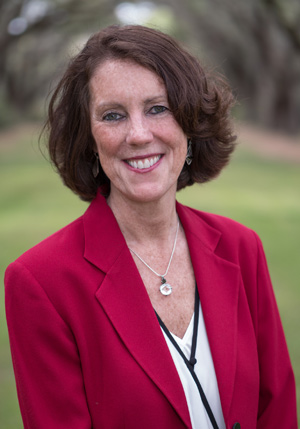 Kathleen Sullivan
Advisory Board Vice-Chair
Kathleen Sullivan is a passionate catalyst for human and organizational potential. As a corporate executive, consultant and coach, she has 25+ years working in several industries across many cultures. Her corporate career has spanned managing call centers, customer service, engineering and IT operations to leading global IT and HR support organizations. With a deep understanding of the interrelationships between people and operations, Kathleen has a fervent desire to bring compassion, humility and inclusion into the leadership conversation to create a new paradigm for power.
As an ovarian cancer survivor, Kathleen brings her personal and professional life experience together to help leaders and organizations achieve success while providing a platform for a higher purpose and human fulfillment. She is co-author of "THINKLOVE Leadership, A Guidebook to Activate Your True Power" which serves as the platform for her work. Kathleen has an MBA from Monmouth University and a BS degree in Business Administration from Georgian Court University. She has served on the Board of Trustees for Georgian Court University and the Advisory Board of the University of Idaho's Public Utility Executive Program. Kathleen is blessed to maintain homes in Charleston, SC and on the west coast of Ireland in Co. Clare.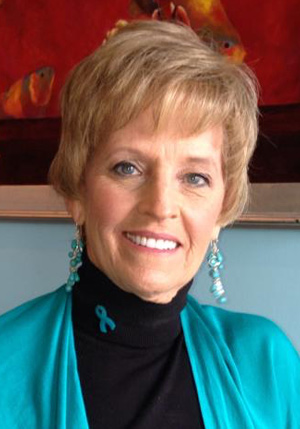 Dr. Sue Sommer-Kresse
Advisory Board Member
Dr. Sue Sommer-Kressehas served as an administrator and faculty member in higher education institutions in Minnesota, Wisconsin and South Carolina. Her responsibilities have included: Dean of Continuing Education, Dean of the Graduate School, Vice President for Enrollment Management, Vice President for Strategic Planning and Community Relations, and Senior Vice President for Institutional Advancement. Recently retired, Sommer-Kresse currently serves as an Academic Affairs Consultant with the College of Charleston. Sommer-Kresse has been involved with many organizations in the Charleston community including the Charleston Rotary Club (president and chair of the International Scholars Program), Wells Fargo (board member), Roper Hospital (board member), Women's Center, YWCA, and the Charleston Metro Chamber.
An ovarian cancer survivor, Sommer-Kresse served on the Lowcountry Women with Wings: Rising Above Ovarian Cancer Committee of the Center for Women and is a charter member of the Charleston, Lowcountry Chapter of the South Carolina Ovarian Cancer Foundation. Sommer-Kresse is a graduate of Leadership South Carolina and has received the Martha Kime Piper Award for Outstanding Leadership in higher education. She is recognized as a leader and consultant by the American Council on Education for evaluating higher education programs on military bases in the United States and abroad. Dr. Sommer-Kresse earned her doctorate degree in Higher Education Administration from the University of Wisconsin Madison and her Master of Arts and Bachelor of Science degrees from the University of Minnesota.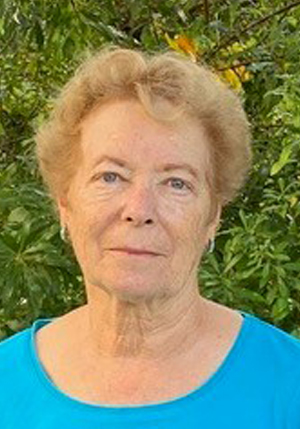 Linda Carmain
Advisory Board Member
Linda Carmain was the owner of a small business specializing in database development, as well as IT technical course design. She holds a B.A. and M.S. in Mathematics. Linda has used the organizational skills from her business background (and from raising five children) to serve several nonprofit and civic groups at the board level in prior years. She also has successful experience establishing 501(c)3 organizations. Linda and her husband relocated to Charleston in 2015. As an ovarian cancer survivor, Linda has been actively involved with the SC Ovarian Cancer Foundation and its activities in the Lowcountry/Charleston area. Her interests include classical music, reading, fourteen grandkids, horses, bridge and her latest craze, ancestry research.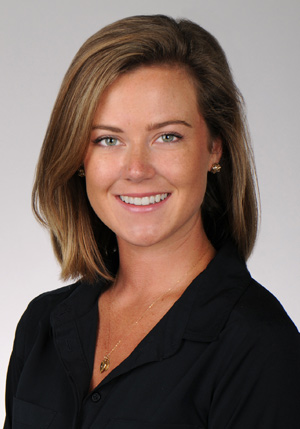 Natalie Hahn-Coxe
Advisory Board Member
Natalie Hahn Coxe is a grateful ovarian cancer survivor. Diagnosed with Stage 3C ovarian cancer at the age of 19, she immediately began spreading awareness of this disease and its unlikely effect on young women. Her advocacy led her to work with the Ovarian Cancer National Alliance in Washington, D.C., where she focused her efforts on creating a guidebook for other women her age affected by the disease. After graduating from Wofford College with a degree in Business Economics, she began working for the Medical University of South Carolina Office of Development where she now serves as Planned Giving Officer. Natalie enjoys traveling the state to share her story and to show others how she has used her diagnosis as an opportunity to spread thankfulness and positivity. Natalie and her husband, Ragland, continue to spread awareness for this disease so that one day, more women might have the opportunity to celebrate ringing the cancer free bell.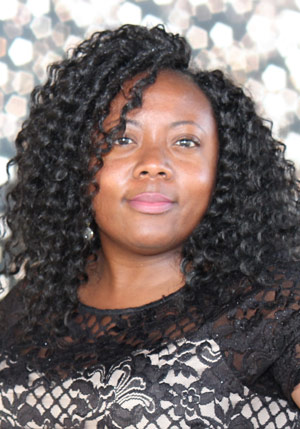 Sharkea Hicks
Advisory Board Member
Sharkea Hicks is an ovarian cancer survivor. She was diagnosed with Stage IC in February of 2010 at twenty-seven years old. Following three rounds of chemotherapy, she has been NED (No evidence of Disease) since May of 2010. Sharkea has kept a positive attitude and continues to serve others while on her journey to recovery. Since her cancer experience, she has been advocating for women to become more aware of their bodies. Sharkea is married and a mother of three. She is living life and enjoying the time she has been blessed with while on a journey to increase awareness of ovarian cancer.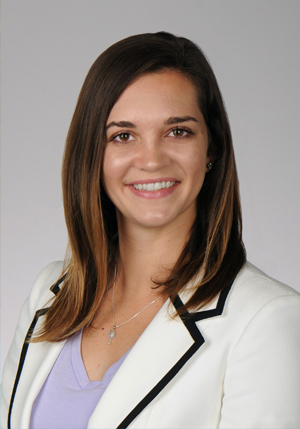 Jennifer Macdonald
Advisory Board Member
Jennifer is a board-certified oncology pharmacist currently working at Hollings Cancer Center here in Charleston, SC. She is an SC native whose passion for oncology pharmacy began much like anyone else's – it hit close to home. After finishing pharmacy school at MUSC, she pursued advanced training at the University of Colorado. Upon completion of her training, her life took an unexpected turn when she took the Gyn/Onc position at Hollings. She fell in love with the patients and the unique challenges that face the brave women who fight gynecological cancers. Since joining Hollings, she has striven to improve patient outcomes in all women with ovarian, uterine, vulvar, and cervical cancer. She is excited for the opportunity to further these goals by partnering with SCOCF and working with the community outside of her own patients to help more women battle, and win, the fight against ovarian cancer.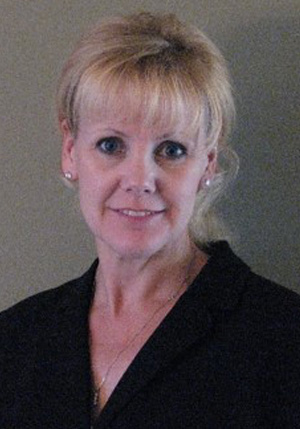 Lynda Zegers
Advisory Board Member
Lynda Zegers became involved in SCOCF because of years of work in the oncology field. She has several years of research experience where she studied new drug development. She has also spent many years working in the community oncology setting. Ensuring patients find the cancer care and financial assistance necessary for their treatment has become her passion.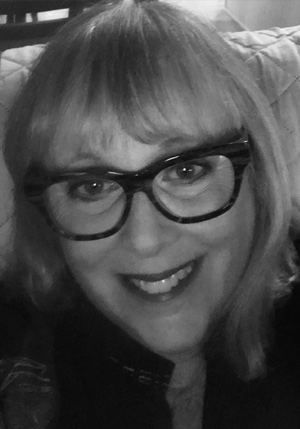 Nancy Shapiro-Fuchs
Advisory Board Member
Nancy was born and bred in the shadow of New York City which gave her life endless diversity. She is a graduate of Tennessee Wesleyan and received her B.A. from Belknap College. Nancy was a fresh flower designer for 12 years and a successful entrepreneur. She was employed by SRC, the largest privately-owned floral distributor in Colombia, South America. Nancy also owned and operated Florals by Hope (DBA Barbara Kay Designers), which was located in the heart of the garment industry in NYC. She also owned and operated Cintra Ristorante and Martini Bar on the Market in downtown Charleston, SC.
Nancy is a 5-year survivor of stage 3a ovarian cancer. She is currently enjoying retirement, exploring artistic endeavors and volunteering in several community organizations.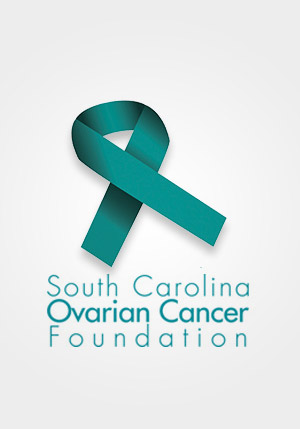 Sara Kindsfater-Yerkes
Advisory Board Member
Sara Kindsfater-Yerkes is a hands-on expert in transforming cultures, guiding strategic change, and developing leaders and organizations that are exceptionally agile, customer-focused and growth-minded. She is the founder of a niche consulting firm, bluSKY Strategy, where she works as an executive consultant and performance coach. She is known for her unique insights on both the emotional and the practical side of business transformation. She writes and speaks on the topics of leadership, culture, organizational transformation, and employee and customer engagement. Outside of work, Sara is passionate about mentoring women, helping them define and grow their purpose, and increasing the participation of women in business and leadership roles across their communities.
Currently Sara serves on the Board of Women in Homeland Security, a professional organization for women working in the field of homeland security. She also serves on the Board of Charleston-based TMI Mental Health Education & Awareness, which provides Mental Health First Aid® classes across the Lowcountry. Sara earned her master's degree in Organizational Development and Adult Learning from George Mason University in 2003. She considers herself a lifelong learner, adventurer, advocate for women, ovarian cancer survivor and champagne connoisseur. While Sara is a proud lowcountry native, having grown up in Beaufort, South Carolina, she spent 20 years in Washington D.C. where she met her husband Shane. They currently live on Johns Island with their dogs Mickie and Moultrie, and their 7-year old son Conor – who is easily Sara's greatest accomplishment to date.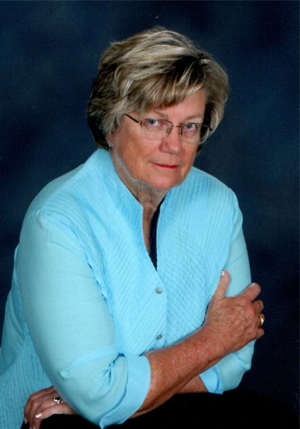 Sue Henderlite
Advisory Board Member Emeritus
Sue Henderlite was diagnosed in 1988 with stage 3a Ovarian Cancer. She is very grateful to be a long term survivor.
In 2006, after retiring from her Ocularist Practice, Sue looked for a way to support ovarian cancer patients and promote awareness of this deadly disease. She joined a group of 8 ladies that became the Charleston Lunch Bunch, a part of the South Carolina Ovarian Cancer Foundation headquartered in Greenville. Six months later, Sue was asked to take over the Charleston Lunch Bunch. The Lowcountry Lunch Bunch has grown to over 40 ladies.
Sue was instrumental in starting the Survivors Teaching Students program in the Charleston area, starting the Phantom Gala Fundraiser, and Turn The Towns Teal, a National awareness campaign for Ovarian Cancer. Growing support for Ovarian cancer patients in the low country has been a priority.
Sue enjoys her extended family, friends, golf and traveling the world.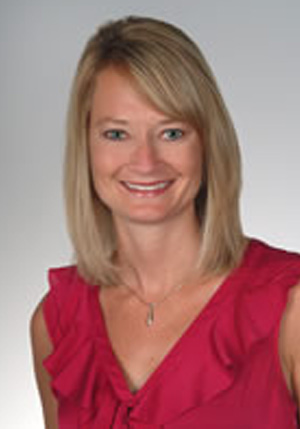 Dr. Whitney Graybill
Honorary Advisory Board Member
Dr. Whitney Graybill is one of two female board-certified gynecologist oncologists in the state of South Carolina. Dr. Graybill completed her residency training in obstetrics and gynecology at the University of Alabama and completed a fellowship with specialized training in gynecologic oncology at the University of Texas MD Anderson Cancer Center. She joined the Medical University of South Carolina Women's Care program in 2010. Dr. Graybill provides care to patients with all gynecologic cancers and is involved along the entire spectrum of care, including the initial visit through diagnosis, performing surgery and overseeing treatment with chemotherapy, and long-term follow up of her patients. She is an advocate for women with gynecologic cancers by providing the most cutting-edge care. Her specialties include minimally-invasive robotic surgery, clinical trials, and translational ("from bench to bedside") research into ovarian and endometrial cancers.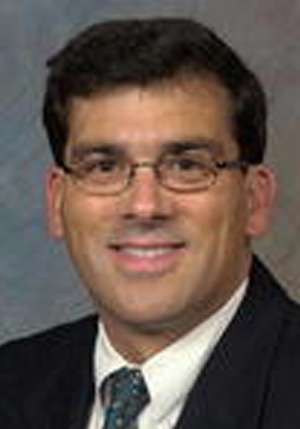 Dr. Ward Kastanis
Honorary Board Member
Dr. Ward Katsanis is a board-certified gynecologic oncologist in Charleston, SC, where he has practiced for over twenty years. He received his medical degree from the University of Cincinnati and completed his residency training at the University of Louisville School of Medicine in Kentucky. He received specialized training in gynecologic oncology and was awarded the Sharon E. Smith Gynecologic Oncology Fellowship at the University of Louisville School of Medicine in 1997. Dr. Katsanis currently practices at the Carolina Center of Gynecologic Oncology, with locations in West Ashley and Trident Hospital in North Charleston and is affiliated with Bon Secours St. Francis Hospital and Roper Hospital in Charleston. He is passionate about the care he provides to women with all gynecologic conditions and cares deeply for his patients. He and his team emphasize prevention by offering cancer screening. His specialties include advanced surgery, minimally invasive robotic-assisted surgery and laparoscopy and he oversees radiation therapy and chemotherapy treatment of his patients. He received the Patient's Choice Award in 2018, which recognizes the difference a physician has made in the lives of his/her patients.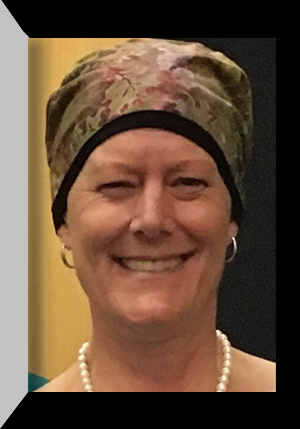 Katie Maxwell
1972-2020
Advisory Board Member Emeritus | Board Member 2018-2020
Katie Brown-Maxwell was diagnosed with Stage IV ovarian cancer in 2012 at age forty. Katie understood the importance of women and healthcare providers understanding risks and symptoms of this hard-to-treat disease.
Katie worked as an emergency department Registered Nurse and owned a management and horse training company. She was a professional rider and coach competing on the national and international circuit. In 2015 Katie started the non-profit organization "Teal It's Gone" to promote awareness of genetic testing as a method to stop cancer in the 'at risk' stage." She was also a presenter for the Survivors Teaching Students Program. Katie was an inspiration to all who knew her. She lost her struggle with ovarian cancer in September 2020.